Storage halls tailored to your needs
Tent halls are a synonym of easy space increase and quick implementation. Large orders of this type allow you to increase the turnover of your company and open new development paths. The tent halls offered by GAJ-STAL are a response to the needs of additional space resulting from the expansion of business activity. The tent hall can be used all year round, and its simple disassembly allows it to be moved from place to place. It is also an economic solution, because warehouse tents do not require as much funds as traditional brick buildings.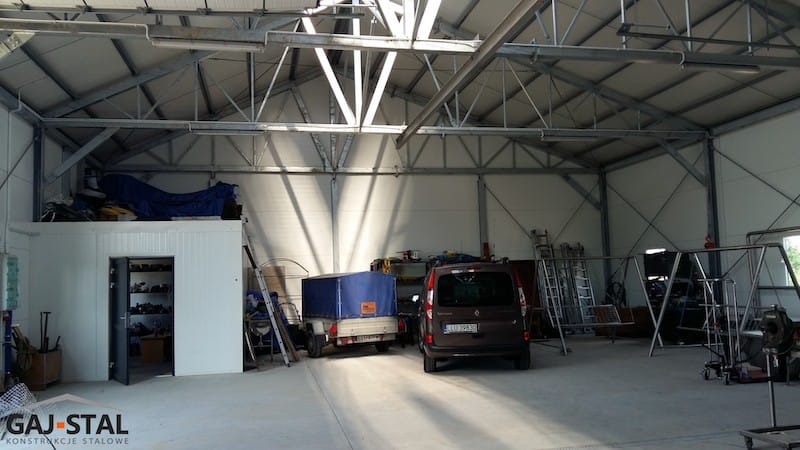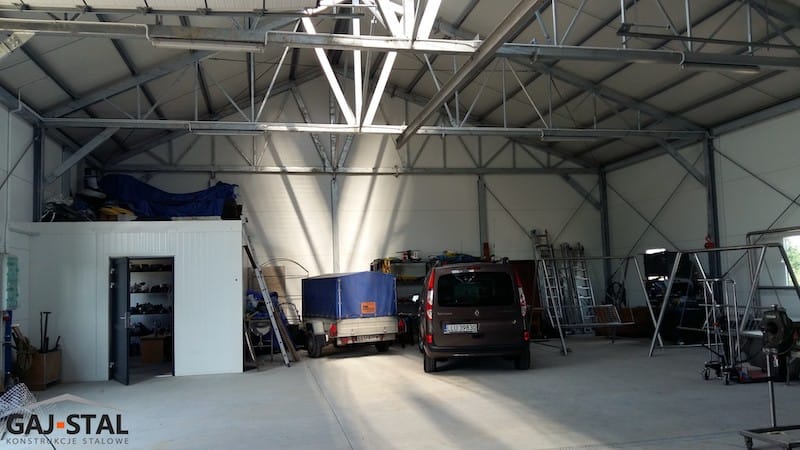 Comprehensively built halls with additional structural solutions
On request, our facilities can be equipped with driveways or entrance gates, and without the need of having a building or assembly permit, the construction can be much faster. Our halls are made according to our clients' own designs or as a result of a dialogue with our experts. We offer competitive prices and workmanship being a great compromise between good price and great quality.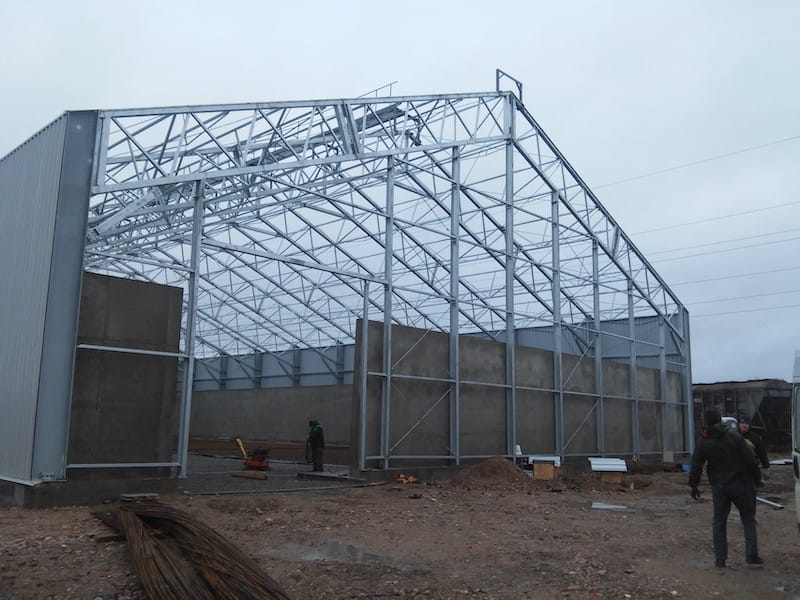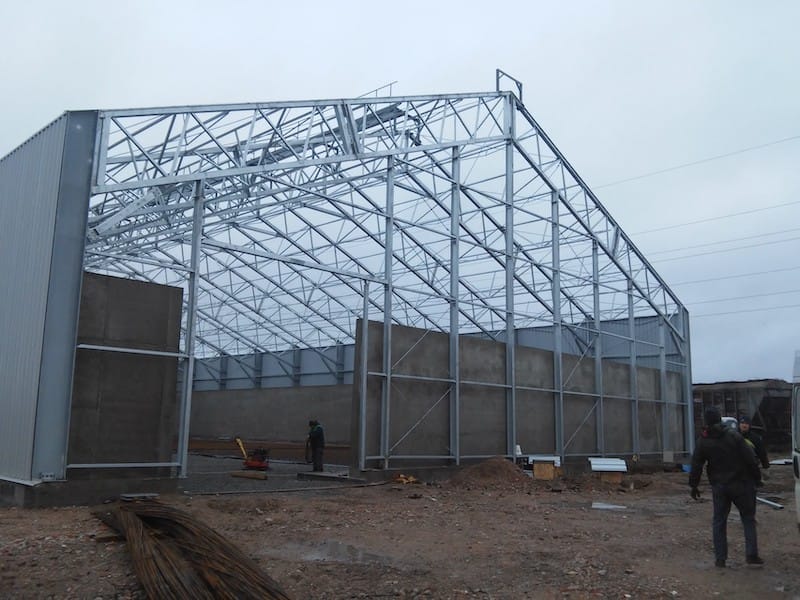 Steel warehouse halls
Steel warehouse halls offered by GAJ-STAL are characterised by extraordinary durability and lightweight construction. Our facilities allow for maximum use of space, and thanks to the experience of GAJ-STAL employees, even the most difficult projects and high expectations meet with professional workmanship and customer satisfaction. We supervise the entire construction process and share our know-how, and the steel warehouse halls designed by our company are prepared for assembly even in snowy or windy areas.
We always use proprietary system solutions developed by GAJ-STAL, which are aimed at improving the entire design and implementation process, and, above all, at minimising the investors' costs.
GAJ-STAL hall construction in 5 easy steps
We have brought our warehouse manufacturing process to perfection. As a result, the construction of storage halls is carried out efficiently, quickly and without unnecessary costs on the part of the investor.
Step 1: Comprehensive and fully modern production of halls for industry
GAJ-STAL's advanced machinery and technological park enables us to fully manufacture prefabricated products, including load-bearing components, roofing or wall cladding. Thanks to our modern factory, we are able to access the best materials and semi-finished products for halls.
Step 2: We accurately and methodically determine your needs
Aiming to produce storage halls that meet all your needs and requirements, our specialists conduct a thorough interview and help define your needs and verify economic and technical constraints.
Step 3: Design is all about a perfect plan
The most important stage of production is their design, as the final effect and functionality of the facility depends on it. Design is crucial to us and it is on it that we base most of the work of our teams of specialists.
Step 4: Efficient construction
Once every detail, even the smallest one, has been properly designed, we proceed to the dynamic implementation of the project into reality. Our technical facilities enable us to manufacture according to best practices and standards. This allows us to individually tailor the resulting storage halls to your requirements.
Step 5: Assembly and their acceptance
Our fleet of transport vehicles and experienced assembly teams arrive at the site, where they begin smooth assembly. Once the installation is completed, you get a turnkey building at your disposal, along with its complete documentation. We invite you for more information, our advisors will be happy to dispel any doubts and answer questions.
High and low storage
Thanks to our years of experience and knowledge, we are able to realize the highest quality lightweight high and low storage halls. Each of our projects is carried out in accordance with best practices, based on the latest technology, as well as in accordance with your preferences and requirements and the specifics of your business. As a hall manufacturer, we can guarantee fully safe, ergonomic and efficient solutions – both in terms of design and technology.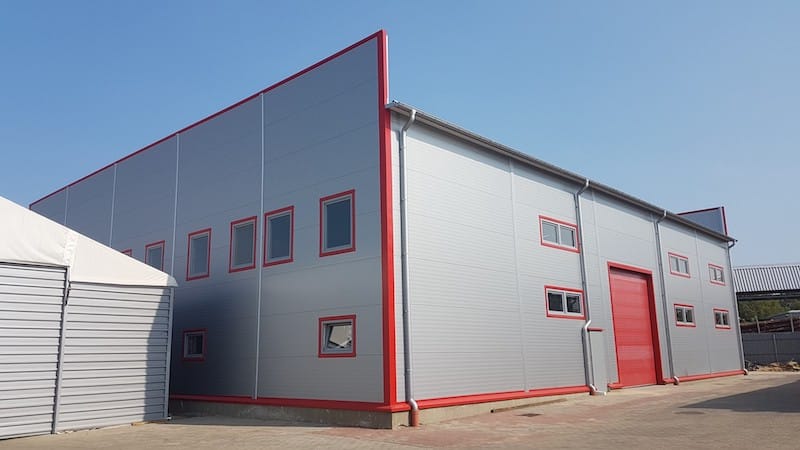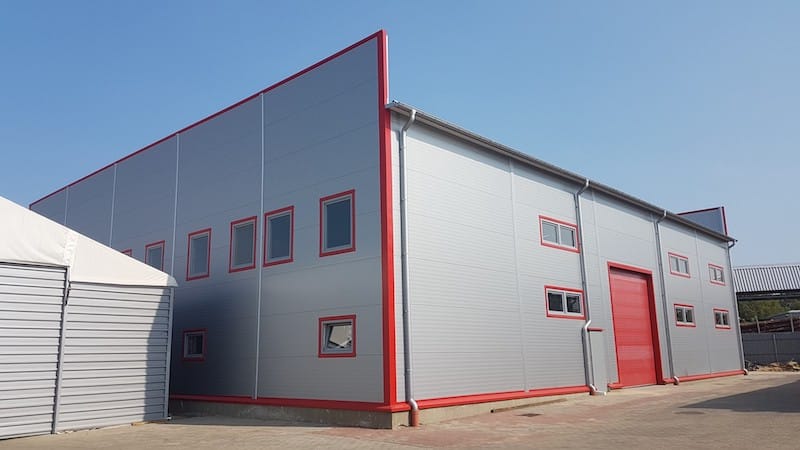 We design facilities for agriculture, industry, the TSL industry, the construction industry, the service sector and many other entities operating in diverse industries. Gaj-steel company strives every day to ensure the highest quality and usability. The pricing of our services is based on years of market experience. Gaj-stal warehouse prices combine excellent quality, modern technological and construction solutions, with wide availability to a wide range of entities.
Which to choose – used or new?
Many entrepreneurs wonder what will be a better solution for their business: used or new warehouse halls, manufactured from scratch to their specifications. Of course, when looking for dedicated solutions, a company should first consider using a comprehensive service such as design and construction of warehouse halls commissioned from an experienced manufacturer.
However, in the case of less demanding needs and when the entrepreneur has a limited budget, halls for rent are a kind of compromise between the amount of investment and receiving a product that meets the needs of the company. Many times you can also meet with advertisements and auctions, where they are sold on OLX, Allegro or other advertising portals. Both renting and buying used counterparts have their supporters, as well as certain advantages. However, if a company needs solutions tailored to their needs, thanks to which it will be able to maximize the efficiency of warehouse processes and optimize the conduct of business, we recommend comprehensive production.
Warsaw, Gdansk, Katowice and many other cities
As a manufacturer, we offer you halls made of sandwich panels and made in a modular and well-thought-out way, so that our lightweight halls allow efficient space management, providing a strong and solid structure of the entire building.
Gaj-stal has hundreds of successful implementations in almost every city in Poland. We present an abbreviated list of selected cities where we have erected our facilities. Wroclaw, Krakow, Lodz, Poznan, Szczecin, Bydgoszcz, Rzeszow, Warsaw, Gdansk, Katowice and in many other places.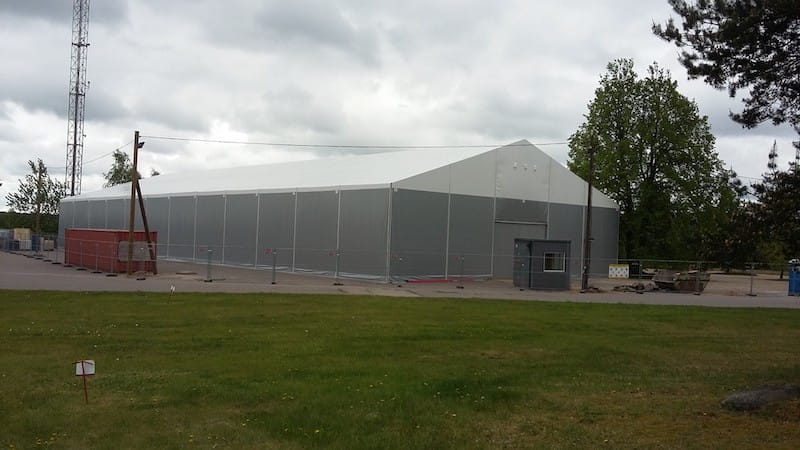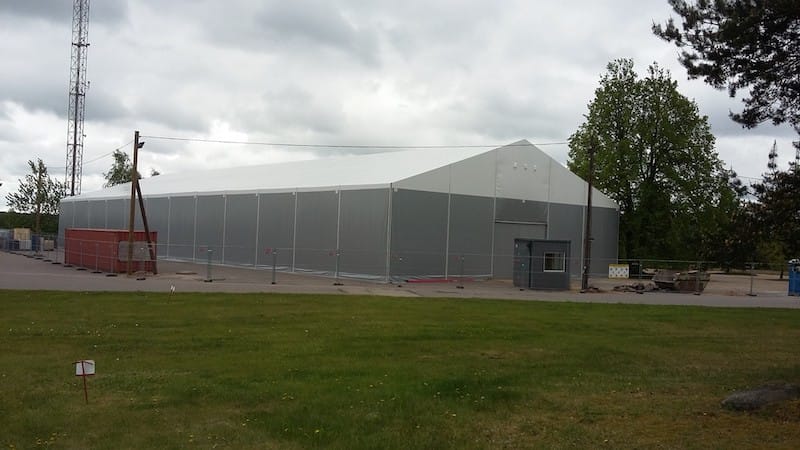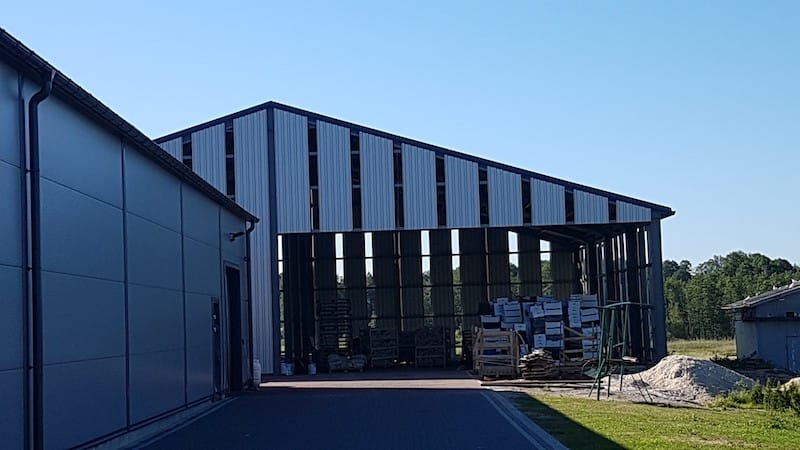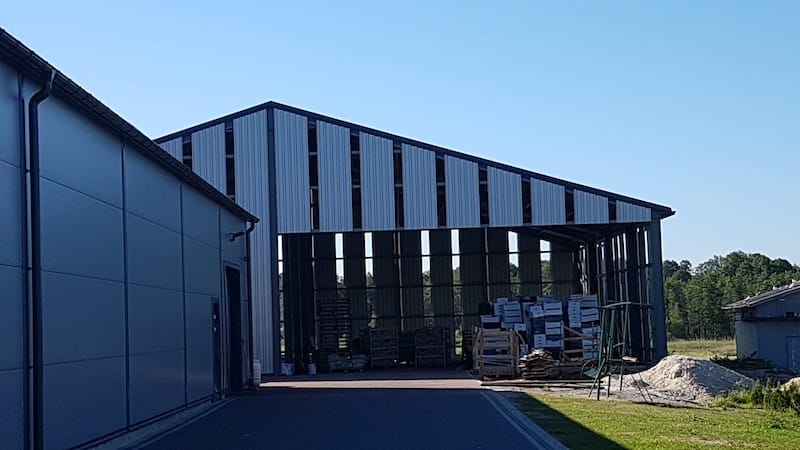 Prices, and quality
Pricing of Gaj-steel storage halls depends on a great many factors, which determine the complexity of the project, the range of materials used and technologies applied, as well as the complexity of labor and transport of the object to the plot of land indicated by the investor. Our lightweight halls for storage, tent halls and steel halls are manufactured in accordance with the principle of functional minimalism, based on the best industry know-how, as well as many years of experience. As a result, we are able to operate at attractive and affordable prices.
Also noteworthy are our proprietary system solutions, thanks to which design and construction are carried out efficiently, and the finished facility provides effective optimization of the operating costs of our clients' businesses.
Turnkey warehouse design and construction
During the production of storage halls, we use only the highest quality prefabricated products and materials, so that the operation of the facilities built by us can take place all year round, even in extreme and highly unfavorable weather conditions. We build lightweight halls, which at the same time, thanks to innovative, modern and proven solutions, provide the best performance.
We operate on a nationwide scale. We have worked i.a. in Wroclaw, Poznan, Warsaw or Gdansk, as well as halls in the city of Krakow. The sale of our products is preceded by a thorough outline of the needs and requirements of our customers.
Feel free to contact us
Are you looking for a building that will meet all the requirements of your business, and at the same time made in accordance with the latest practices? As an experienced manufacturer, we offer comprehensive execution, multi-level substantive support at every stage of cooperation, as well as attractive prices. For more details, please contact our consultants.